"Long before I wrote stories, I listened for stories."
The more I write, the more I find that writing is about listening to stories that need to be told. Listening at a deeply intuitive level, however, demands shutting out a frenetic world in favor of a quieter life—one that supports and nurtures creativity—and writing.
Several decades ago, my husband and I left St. Paul for life on the Northern Minnesota border. We were both drawn—then and now—to a quiet, contemplative life. These days, we spend plenty of time at our cabin reading by the woodstove or hiking through the woods. Living "Up North" has meant less time in traffic, less city noise, and more time to gaze up at stars and listen . . . sometimes to a chorus of spring peepers, other times to a distant pack of howling wolves.
It would seem my environment is perfect for writing. It mostly is—when I'm home.
The reality of being a full time author means leading a dual life: one is an intuitive, introverted life of writing and the other is a performance-based, extroverted world of speaking and meeting the public. Speaking, touring, and social media are all important means of staying connected with readers, but none of those activities translate into writing time.
Some authors write on the road. Some don't. I'm one of the latter. After presenting all day at a school or conference, I'm spent. I can return to my hotel room and tinker with revisions. I can jot down bits and pieces of ideas. But I do my real writing when I return home and sink into four-hour blocks of uninterrupted quiet.
That's one kind of quiet necessary to the actual work of writing. The other kind of quiet comes by listening to the subconscious. When I'm not at my computer, for instance, I'm carrying stories in my head as I bake in the kitchen, gather eggs from our chickens, or clean out horse stalls.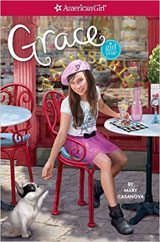 There's also something magical about that quiet time in the early hours of morning, just between first stirring and becoming fully awake. I've learned to cultivate an extra 10 minutes in bed to "listen" to where my story needs to go next. I often get the answers to questions I have about a current work-in-progress.
Of course, whether in the city or the country, life doesn't always offer easy stretches of quiet. You often have to seek it. When our two children were little, quiet was hard to come by. I carved out time. I wrote during their naps and started going on writing retreats. When our kids  became teenagers and our home was filled with their garage-band friends and electric guitars, I found a small studio to escape to. I learned early on that if I didn't value my writing needs, no one else would either. And the past few years, I've needed to forgo days of writing time to help care for my 86-year old mother who has Alzheimer's. What matters is not waiting "for the kids to go to college," as I've heard more than once, or "when I retire" but to claim uninterrupted blocks of writing time wherever life finds you.
More than ever, in a hyper-paced world, writers need to cultivate quiet to hear the whispers of story within.